When we picked up the car from the Kia dealership, I marveled at the silver body. I eagerly adjusted the driver's seat to the right specifications for my frame and with a subtle tilt of the mirror, I comfortably pulled out from the dealership.
As the proud owners of our first minivan, away I drove, down the highway, heading home.
It was on that very first ride that I soon noticed another Kia Sedona minivan driving slowly in the right lane just in front of me. Never had I noticed cars of this make and model before, but that day, there is was, immediately to my right.
From that first trip since, it seems there has been an influx of Kia Sedonas on the road.
With each trip behind the wheel, be it a quick jaunt to the grocery store just around the block or a long ride down to the shore, I see Kia Sedona. It seriously seems that once we had purchased this car, their presence has multiplied in the great Philadelphia region.
Of course, intellectually I realize that this phenomenon has nothing to do with a surge in Kia ownership but rather prior to our purchase I was simply ignorant. I failed to notice the amount and frequency of these minivans out and about, since they had yet to permeate my brain as a loyal Kia owner.
Simple logic?
Yes.
Until this purchase was personal, I never had a reason to take notice of others in the same situation.
Unfortunately this logic has found it's way into my life in another manner.
Since my miscarriage in December, it seems that with each turn of my head, I'm bombarded with pregnancy.
Never had I noticed the amount of pregnant bumps until I was longing for one of my own.
I see them everywhere.
Sights of bellies at the park, walking down the street, or at the grocery store. Facebook, Twitter, and blogs seem to suddenly have higher references to pending delivery dates. Even celebrities have gotten more fertile. (hello, Snooki? Tori Spelling is pregnant again in what seems like a minute after delivering kid 3)
Either people have started having a lot more sex or it's just me.
It's just me.
I know this.
Rationally, I do.
But it doesn't make my heart ache less.
That pregnancy I lost was a pregnancy we wanted. The idea of a third child was something we had embraced and looked to eagerly. It was desired, wished, and already imagined, and then it ended.
Dealing with loss is not fun.
The physical pain has longed since ended for me, and emotionally I am fine,
most of the time.
It's on the rare occasions I see a mother hand in hand with her two little kids like me, yet pregnant again that jealousy invades.
It's in the stray comments that previously would have been overlooked, which suddenly carry more weight.
It's there when Moira goes into explicit detail describing the new baby brother she so desires, that my heart sinks.
It comes to the surface when a mother from preschool initiates a conversation about future children, that I think it may never happen again.
The emotions from this loss still haunt me. Less than before, but still they creep in.
I want to have another baby.
And just like those Kia Sedonas on the road, I do believe that for as long as I have baby on this brain, I will continue to see those pregnant bellies out and about.
Because it's Tuesday, and I can't quit 'em
I'm linking up: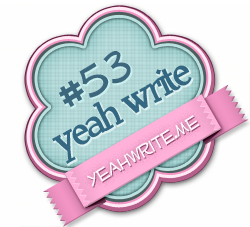 And because this post is rather sappy and the stuff I believe Shell thought of when creating PYHO...