Added to my short list of life accomplishments, Editor's Choice victory on Yeah Write (formerly Love Links).
I'd like to take a minute to thank the Hollywood Foreign Press...
I mean,
Thanks to the Academy.
Okay, really, thanks to Erica of
Free Fringe
s for the love.
As always, interested in new & exciting reads?
Want to vote for them?
Check it out every Thursday at
Yeah Write
!
If you're a blogger or wanna be blogger, link up too!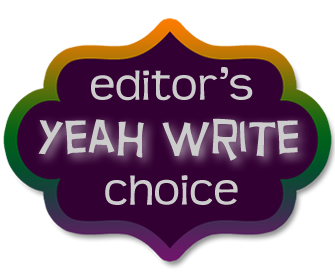 I will be working on the real party post this weekend, as the fabulous
Ashley Pierce
of her namesake Photography just hooked me up with some kick ass pictures.