I must apologize, I've been a bit exhausted recently. My usual writing respite of nap time, has been replaced by actual napping on my part, and thus, my bloggity blog has suffered. But, I'm back! I promise, just in time for:
Stasha's
wonderful world of
Monday Listicles.
This week, as summer slowly begins to creep into our daily lives as the air conditioner gets turned on, the bathing suits are dusted off, and flip flops become standard wear, we are encouraged to write:
10 Favorite Summer Memories
1. My own Backyard, early 1980's.
My dad would purchase a pool like this:
And after setting up a sand bottom, he'd set this puppy up and all summer, my mom, sister, and I would wade. We'd make whirlpools, throw toys at the bottom, and play, with the rare occasion of near drowning tossed in for good measure.
I remember it the only near drowning occurred when our neighbor Mary Susan tried to hold Jeanna's head under.
I can feel the sun, I can hear the radio playing it's steady stream of early '80's pop, and there was no place better to be as a preschooler than your own backyard.
2. Finding our Hotel: Wildwood NJ, early 1980's.
We were rebels growing up.
While most families planned extensive vacations to various points of the Jersey shore, we would pile into the station wagon early morning mid-week. Our suitcases filled with our beachwear in the back, Dunkin Donuts on our lap, as we'd head to Wildwood without any formal plans. We'd drive around the streets looking for motels without the "No Vacancy" sign illuminated. When we'd find a few, it would be up to my sister or I to decide which retro motel we'd spend our vacation?
Will it be Pink Champagne, with the pink doors & slide?
What about the Acropolis with it's Greek coffee house and blue & white decor?
The Larkspur? Lollipop Inn? Birds of Paradise?
We'd never know until we got there where we'd be staying.
3. The Dogwood Parade, mid May yearly
My hometown has a festival related to a tree.
For one week, a local downtown park is transformed. Rides, games, vendors, and food take over the park, bringing out some of the most unique individuals around.
The culminating activity is the parade which occurs the Saturday of the festival, with its queen atop a float at the end. Sitting on the curb, collecting candy, watching the bands and firetrucks, waving to the queen and her court. Nothing says summer is around the corner than Dogwood time.
4. Sesame Place
In our matching shirts, the day after Labor Day, we'd stand in the mouth of Big Bird, preparing to enter the world of Sesame. It was the same event for a few years. Riding the rides, seeing the shows, hugging the gigantically large version of our favorite characters.
I've come full circle now. As a parent, I'm the one manning the camera, snapping the shots of my girls in their matching t-shirts hugging the overstuffed characters.
5. The Pool, late 1980's- early 1990's
Between 6 and 14, every lazy summer day was spent at our local YMCA outdoor pool. We'd play games, have diving contests, beg our parents for money to buy cheese fries from the snack bar, and then, pretend we were sleeping on our beach towels just as swim practice was to begin.
6. The Outer Banks NC, late 1980's-1990's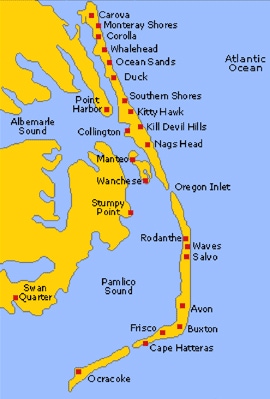 It almost felt like our second home. The unit c-6 that we would rent yearly in the Outer Banks of North Carolina. The ocean only parking lot away, we'd spend the afternoon lounging on the beach, reading our books, and occasionally wading in the water. Groups of friends would rent the same week, thus taking over the complex. Dinner in each unit, then over to the pool, where we'd have pool wide games of tag as our parents sipped wine coolers and beer in the adjacent hot tub. Our last trip, Bry and I dating, in college, drove down ourselves meeting my family a day into the week. Bryan's first real summer vacation.
7. Cape May, NJ 1990's-early 2000's
Before babies and mortgage payments, before the responsibilities of adulthood, in that time during and just after college, while my peers were doing their own version of "Jersey Shore" Bry and I were enjoy all the best Cape May had to offer. The now defunct Pelican Club & Water's Edge for dinners out. The Washington Inn & the Ebbitt Room for dinner in our early 20's, the youngest diners by at least twenty years. Cape May was our dining playground and in turn, the perfect location for our wedding those years later.
8. St. Barth's, August 2007
I mean seriously, I'll just stop and show the pictures and leave you jealous.
Someday....Someday we'll make it back.
9. North Wildwood NJ, September 2008
I had just gotten over the hump of first time motherhood, when Bry surprised me with a week long rental in North Wildwood NJ. That vacation I felt like I finally got my mommy groove on, and more so, we celebrated as Mo finally slept continuously through the night! I attribute that to the ocean air.
10. Summer 2012
Maybe I'm getting ahead of myself here, but I have a feeling this summer is going to be a memorable one. Between day trips to the beach, Sesame Place, the zoo, the playground, and the pool, I do believe we're going to make some fabulous memories. Finally, we're looking forward to the end of August, when it's wedding time in the Land of 'Zilla as my sister Jeanna marries her fiance Ian. I can only imagine the inspiration to come for posts with a bachelorette, bridal shower, and wedding all in the next few months!
We've started early here, already attending our first festival and had our first beach day.
Summer is sure to be quite sweet!
What are your plans for the summer? Has your fun already started?
Linking up as always with Stasha & her Listicles.